Elecworks 2.0.2 Build 5 (2011/MULTi) | 638 MB
ElecWorks - a software module for the electrical design in the environment of SolidWorks. Elecworks functionality to automate electrical engineering, as well as increase the efficiency of production of working drawings.
System requirements:
Tested on Windows 7 (Max) (x86) + Solidworks 2011 SP0.0 (x32) only on version 2.0.2
Operating System MS Windows XP / Vista / Windows 7 - 32bit & 64bit
Graphics 1024x768 resolution with minimum 32768 colours
Disk Space 15GB free
Memory 1GB + RAM (2GB recommended)
[center]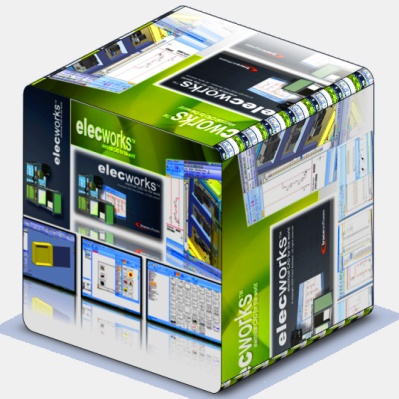 [/center]Features:
* Means of circuit design. The program allows you to increase speed and accuracy of the creation and change of electrical circuits.
* Control I / O and control PLCs.
* Instant Messaging. Messages in real time.
* The navigation tool.
* Multilingual interface to be used.
* Location and correspondence management functions with the norm IEC61346.
* Print files in PDF, as well as drawings in native format DWG.
* Tools to increase productivity. Full range of specialized features and tools for electrical design allows you to increase productivity.
* Control and prevention of errors. Automatic verification can detect errors prior to release products into production.
* Data management and reporting. In the working groups is the possibility of organizing the project and data management and reporting for the production units.
http://letitbit.net/download/01258.049b ... 1.rar.html
http://letitbit.net/download/69185.6af4 ... 4.rar.html
http://letitbit.net/download/57743.57f9 ... 5.rar.html
http://letitbit.net/download/36651.3726 ... 2.rar.html
http://letitbit.net/download/12787.1b48 ... 6.rar.html
http://letitbit.net/download/67301.6bd8 ... 3.rar.html
http://letitbit.net/download/16697.115c ... 7.rar.html